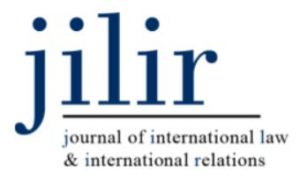 The Journal of International Law & International Relations (JILIR) is a peer-reviewed scholarly journal that fosters interdisciplinary discourse at the nexus of international law and international relations. In promoting critical, informed, and interdisciplinary debate on international affairs, the JILIR provides a forum for the advancement of knowledge, ideas, dialectic and dialogue in both International Law and International Relations.
The JILIR was founded in 2004 as a joint venture between the Faculty of Law and what is now the Munk School of Global Affairs at the University of Toronto.
Subscriptions
The JILIR aims to publish two issues each academic year. A domestic print subscription is priced at CAD $32 per issue. Additional charges for postage may apply for foreign subscriptions. A limited number of back issues are available for purchase.